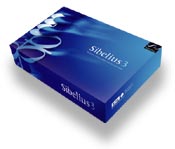 Sibelius is the complete software for writing, playing, printing and publishing music notation. It comes in several different flavors for different budgets. It's designed to make your life easier, save you time, produce beautiful results – and enable you to do things you might never have dreamed of, like publish your music world-wide, or create your own CDs. And it's designed for every kind of musician, from students and teachers to professional composers.

When you first use Sibelius, you may find yourself thinking, "wouldn't it be great if it could do this..." – only to discover that it already can. That's because we understand what you need, and the annoying pointless things that you don't.

So whatever you write music for, you'll find Sibelius as intuitive to use as a pen – yet so powerful that it does most things in the blink of an eye.